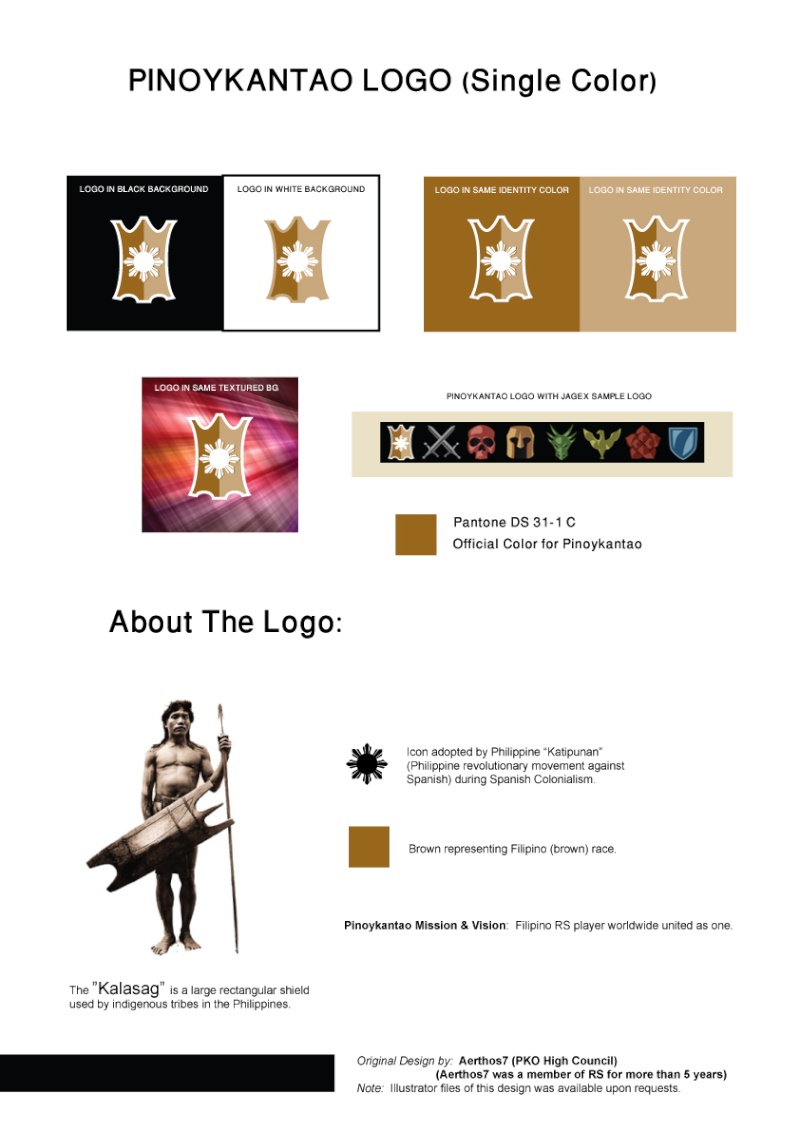 Track our submission:
Received From Aerthos7 Wed jan 12 2011 0953am
Email sent To Ljius with message Wed jan 12 2011 1039am
Beginning of message"Hi ate lj..
I have a mission for u

i hope you have the time for it...if not just reply back and say "kinda busy." and i'll look further on how to send..

Ok if u do accept I have the PKO clan logo attached to this email...
Created by Aerthos7 (Pinoykantao High council)
The topic Rs Logo competion can be found at this link and further details.
http://services.runescape.com/m=news/clan-logo-design-competition


Try to read every link and detail they provide so we can send them all the requirements needed...

From what I know we should send this right away, the sooner the better...

Items that need to be included to send to jagex is.... Please include your runescape name + your postion ( high council) and mention to them you are in charge of handeling the pko logo sent and status...

Also include my name leader name Pko strong

Also include creater of symbol Aerthos7 ( PKO high council)

Also include our official PKO member list link:

http://www.runehead.com/clans/ml.php?clan=fafa_knightz

Also include our official forum site:

http://pinoykantao.crazy4us.com/


And let me know if you need more information about our clan...before you make your final sent email to jagex..

THanks ate " end of message
Was notified by Ljius that theres a rule that only the creator of logo must only send the logo to Jagex. Thu 13 2011 0858 am

Also if you like to submit or share clan logos,banners, etc.. Please create topic and share your ideas.. Great work aerthos

Will keep PKo updated..
pogito007
Last edited by pogito007 on Mon Mar 21, 2011 2:19 pm; edited 6 times in total